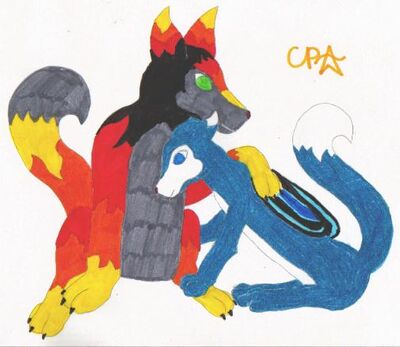 Son of
Sevlow and
DF
, Themis is a member of the
Mt. Desri
pack. With his mate
Fox_e
, Themis fathered four pups:
Jarvis
,
Cass
,
Brook and
Fox
. After the birth of her pups, Fox_e succumbed to disease and left Themis raise his pups on his own.
Themis is a massive lupe and real gentle giant. His usual jovial nature was dampened by the loss of his mate, but he's still a generally good-natured guy with a tendency to roam.
Ad blocker interference detected!
Wikia is a free-to-use site that makes money from advertising. We have a modified experience for viewers using ad blockers

Wikia is not accessible if you've made further modifications. Remove the custom ad blocker rule(s) and the page will load as expected.